Community
We look to support the communities we are involved in, recognising that targeted funding can make a big difference to community projects. We encourage our team to come up with ideas we can support, and the company are committed to match any funds the team raises.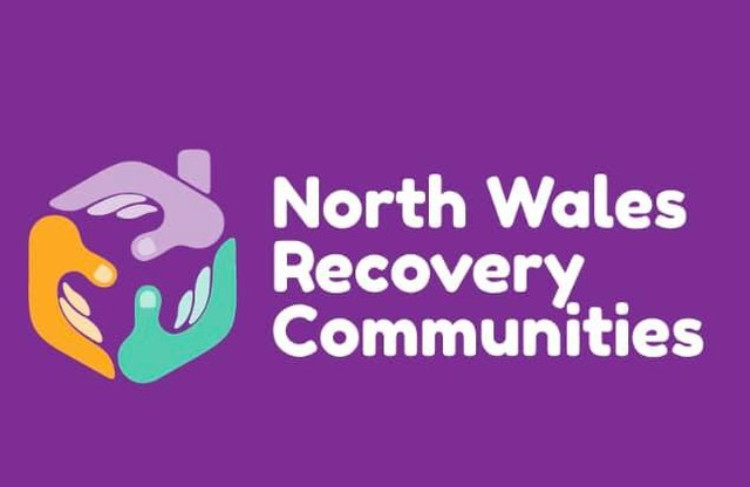 North Wales Recovery Communities
We are pleased to support North Wales Recovery Communities based at Penrhyn House, Bangor.

NWRC were founded in 2014 and run rehabilitation programmes for people with addictions to drugs and alcohol, they also provide a range of abstinent accommodation from both Penrhyn House and dispersed across Bangor.
They provide a safe space for participants in early recovery whilst they establish themselves in the local recovery community, provide information on the consequences of substance use disorder and encourage and support participants to build their own recoveries through involvement with Mutual aid groups and other recovery-compatible activities.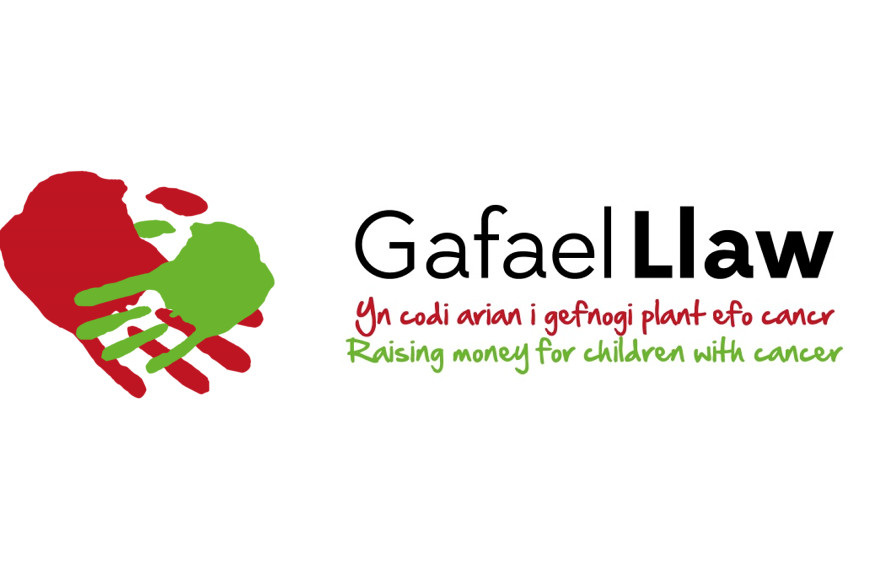 Gafael Llaw
Each year our staff choose a local charity to raise funds for and the charity chosen for 2019/2020 is Gafael Llaw.
Gafael Llaw was established in 2013 to support children and young people from the Gwynedd and Anglesey area suffering from cancer. All the money raised by Gafael Llaw goes directly towards improving the facilities and services for children with cancer.
The Charity provides direct support for Dewi Ward in Ysbyty Gwynedd, with significant contributions already made to upgrade cubicles on the ward, as well as general facilities such as the outside play area and assessment rooms.
There is also commitment from the Charity to support Alder Hey in Liverpool. Two new cubicles in the new Alder Hey hospital will be sponsored by Gafael Llaw, meaning that high quality facilities and services will be available for those children from the Gwynedd and Anglesey area staying in the new hospital. Every effort will be made by the Charity to ensure that local children can access services and materials in the Welsh language.
The team at WPV are looking forward to raising funds and having some fun in doing so!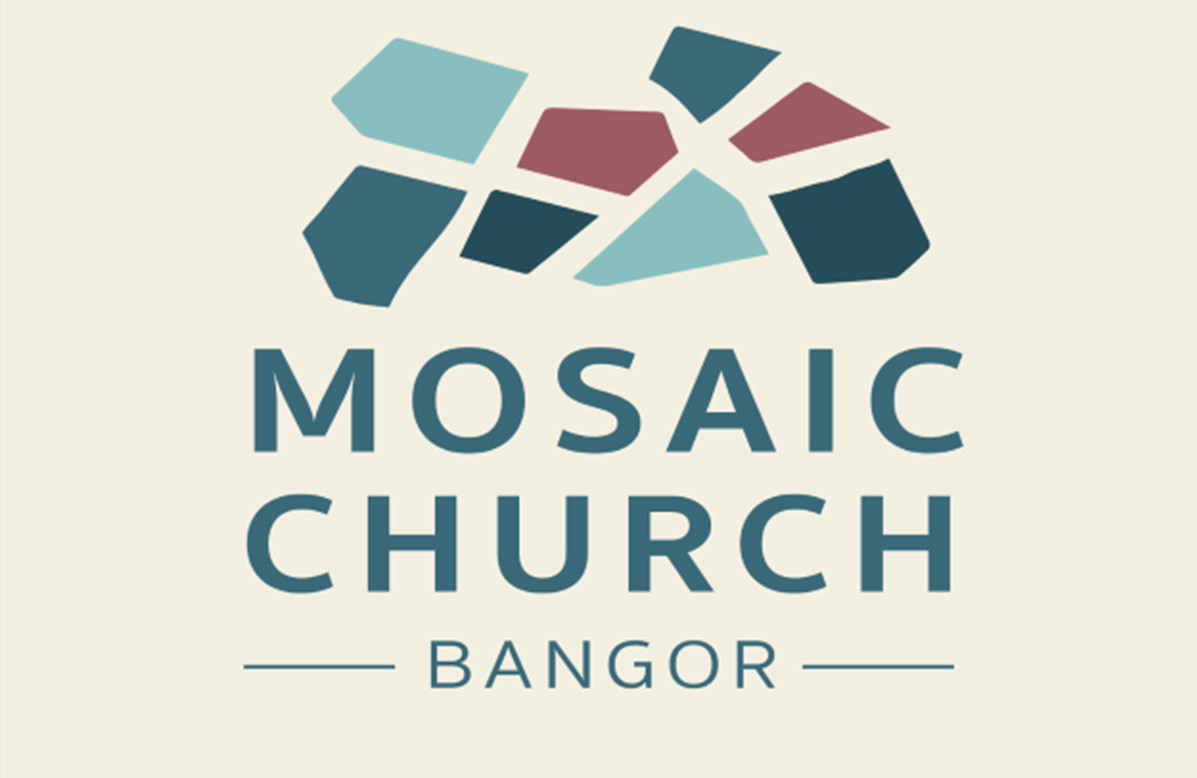 Mosaic Church - Food Bank
We are pleased to continue supporting the Mosaic Food Bank with our regular monthly donation. The food bank is based at the Coed Mawr Community Centre in Bangor and serves the area of Bangor & surrounding villages. Foodbanks were around long before the pandemic but they have found a large increase since Covid-19 and they are handing out between 200-250 parcels a month.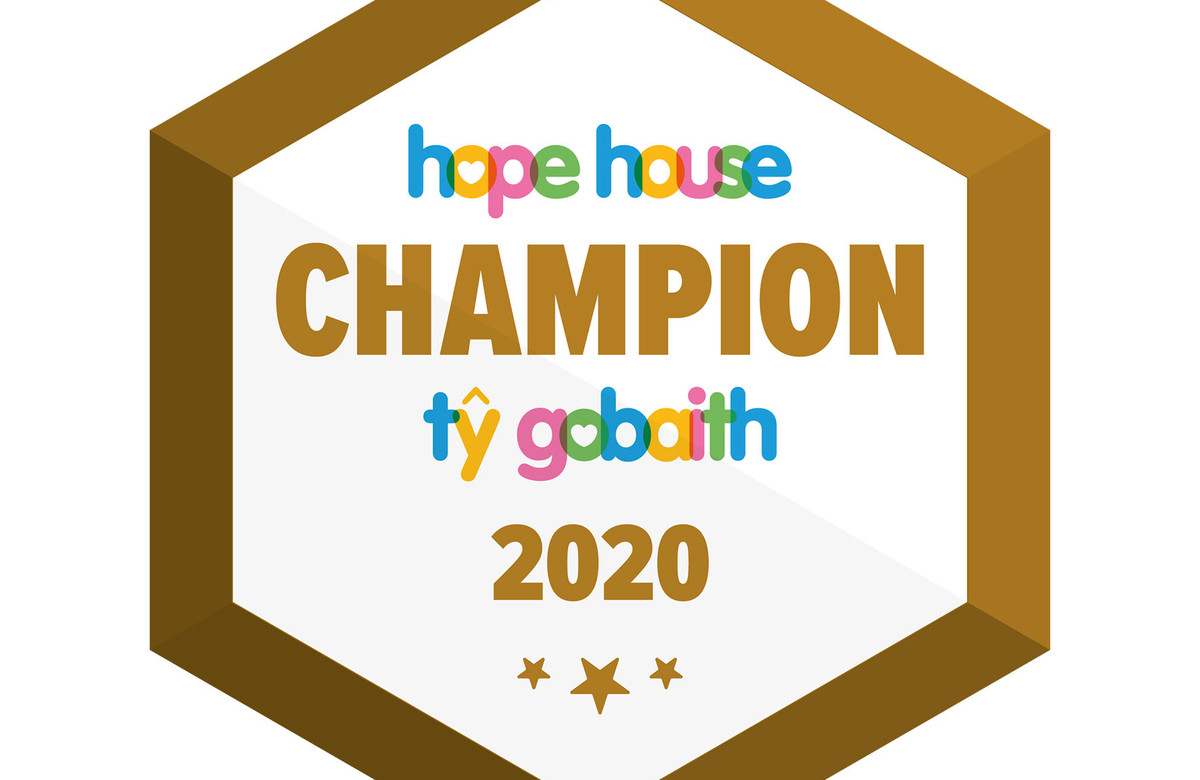 Hope House/Ty Gobaith
WPV are delighted to become one of the first Hope House/Ty Gobaith Champions! – a group of incredible organisations who believe in their vision that no one should face the death of their child alone.
Having lost £1.25 million in income, Hope House is facing additional costs, including increased PPE for nurses and families, to ensure that the hospices are COVID-safe to continue to provide end of life and critical care to children.
"We need 12 FFP masks and 12 gowns in any one 24-hour period for every child being cared for. This equates to £78 per day for each child. These extra costs, combined with the loss of income, are putting a huge strain on us.
"We are contacting local companies and asking them to help us by donating £780 to cover the cost of PPE for 10 days for one child. This support will ensure that the families we care for continue to receive the bespoke care they deserve this Christmas time.
Our donation of £7,800 will cover the cost of PPE for 10 children for 10 days.
We are so pleased that we can assist this worthwhile cause.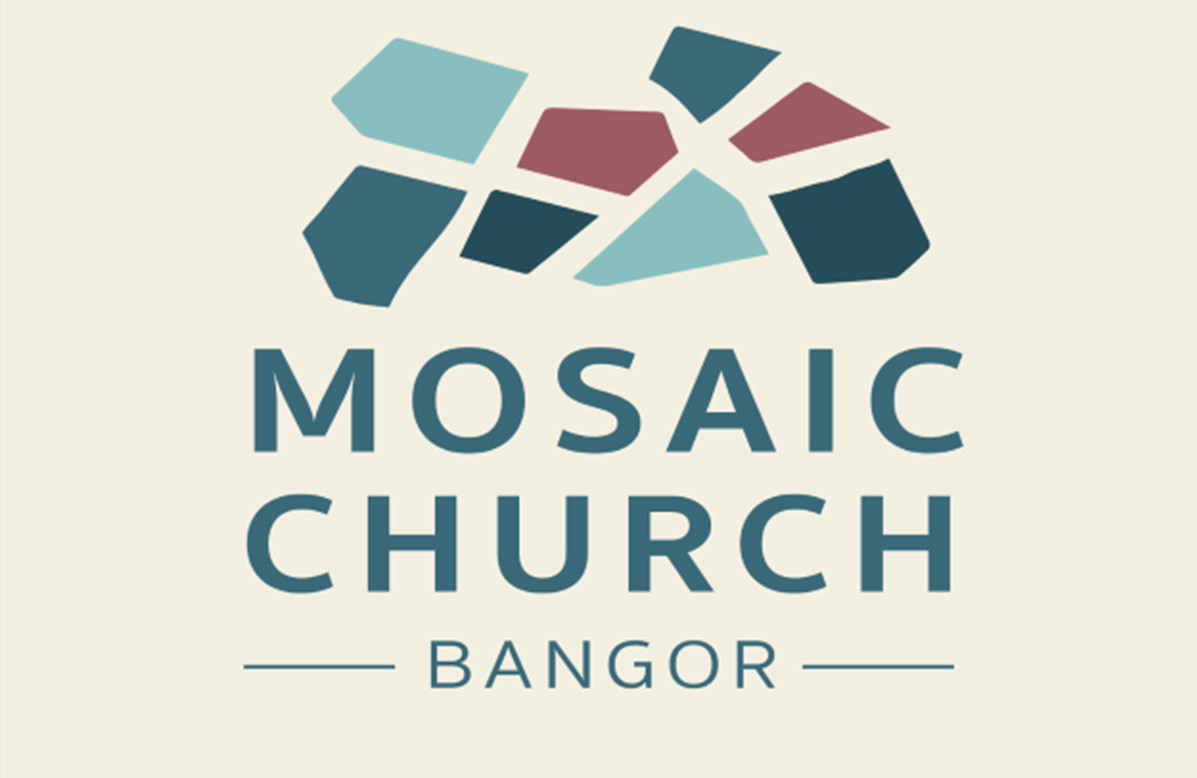 Mosaic Church, Bangor - Home Alone on Christmas Day
For over 20 years the Hope Church have provided food and gifts to people who are alone on Christmas day. Sadly, due to Covid-19 they won't be able to congregate together in 2020. Our support means that up to fifty people will be given hampers containing Christmas dinner, Boxing day dinner and lovely goodies.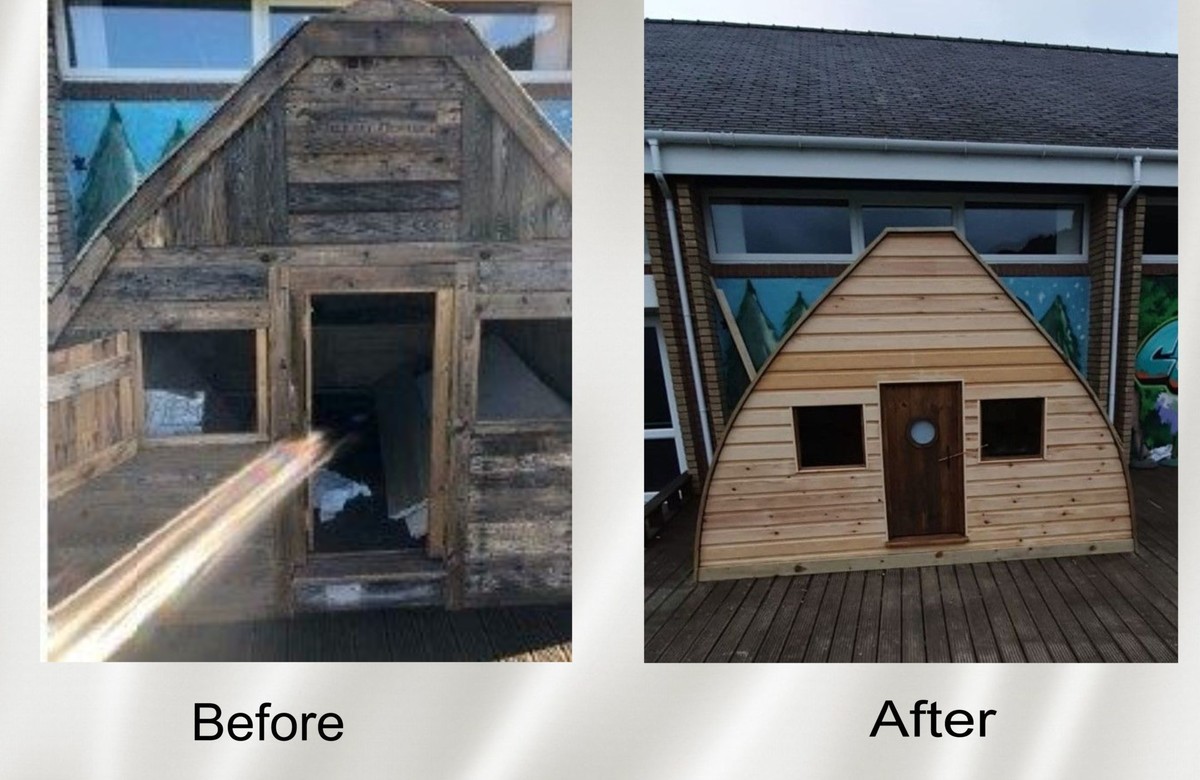 Coed Mawr Community Centre, Bangor - Hobbit House
Recently, it came to our attention that Coed Mawr Community Centre in Bangor were in the process of building a hobbit house for the benefit of the local children.
Watkin Property Ventures stepped in to complete the un-finished project and a local contractor was procured to complete the project. Hopefully the children will benefit greatly from this project.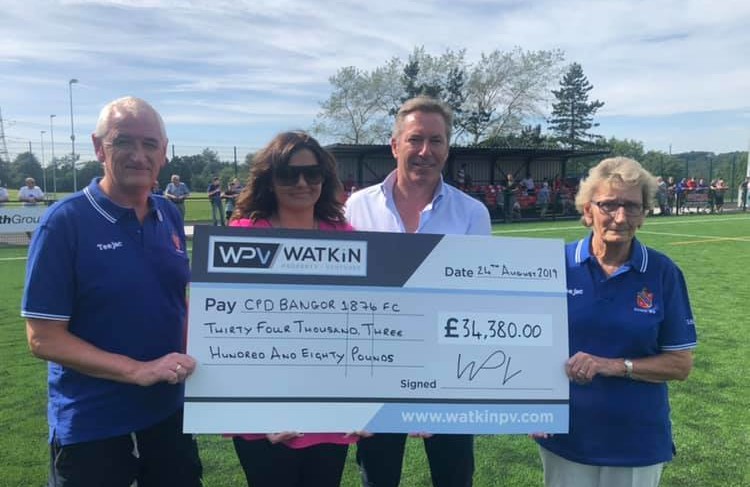 CPD Bangor 1876 FC
CPD Bangor 1876 FC was formed in 2019, with a view to actively engaging with and involving the whole community. We have pledged to provide more than £34,000 over three years, to support this newly formed football club. The funds will go towards expenses including rent, insurance, management costs, affiliations for league and cup competitions, and equipment. The three-year commitment gives the club a firm financial foundation on which to build. Supporting back-of-house activities leaves opportunities for the club to gather support from match day and player sponsorships, and other branding opportunities such as training kits.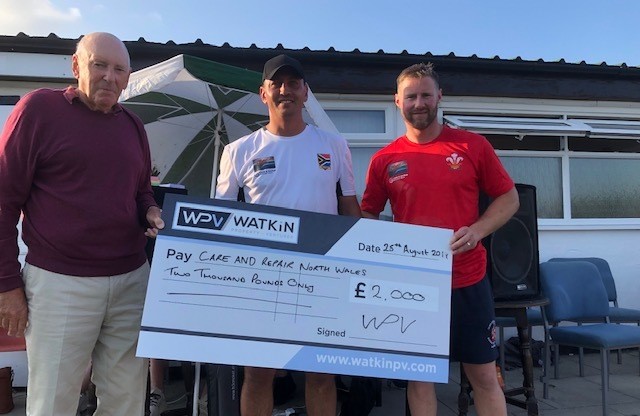 Care & Repair North Wales
Care & Repair helps older people in Wales live independently in their own homes. It provides practical help to create safe, warm and accessible homes, ranging from advice and recommendations for reliable professionals to carry out work, to delivering major modifications. We pledged £2,000 to support this cause.