Community
We look to support the communities we are involved in, recognising that targeted funding can make a big difference to community projects. We encourage our team to come up with ideas we can support, and the company are committed to match any funds the team raises.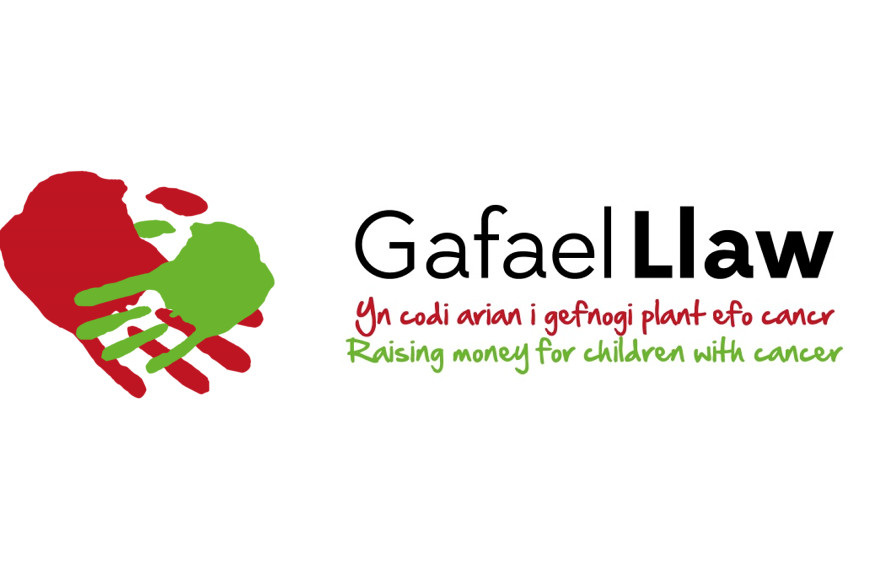 Gafael Llaw
Each year our staff choose a local charity to raise funds for and the charity chosen for 2019/2020 is Gafael Llaw.
Gafael Llaw was established in 2013 to support children and young people from the Gwynedd and Anglesey area suffering from cancer. All the money raised by Gafael Llaw goes directly towards improving the facilities and services for children with cancer.
The Charity provides direct support for Dewi Ward in Ysbyty Gwynedd, with significant contributions already made to upgrade cubicles on the ward, as well as general facilities such as the outside play area and assessment rooms.
There is also commitment from the Charity to support Alder Hey in Liverpool. Two new cubicles in the new Alder Hey hospital will be sponsored by Gafael Llaw, meaning that high quality facilities and services will be available for those children from the Gwynedd and Anglesey area staying in the new hospital. Every effort will be made by the Charity to ensure that local children can access services and materials in the Welsh language.
The team at WPV are looking forward to raising funds and having some fun in doing so!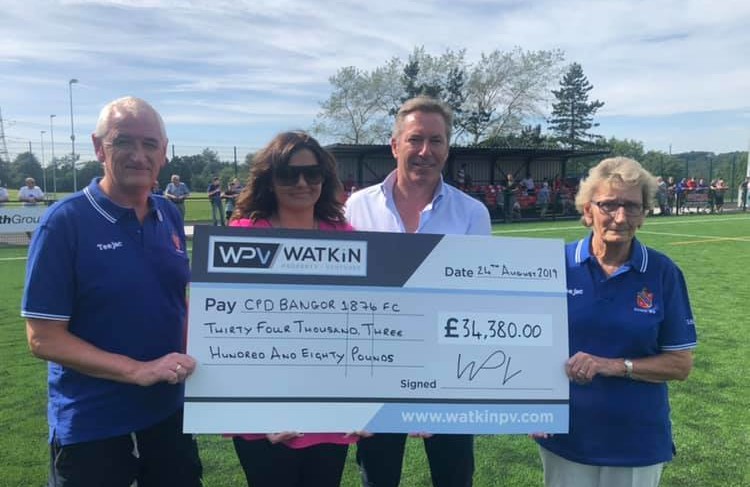 CPD Bangor 1876 FC
CPD Bangor 1876 FC was formed in 2019, with a view to actively engaging with and involving the whole community. We have pledged to provide more than £34,000 over three years, to support this newly formed football club. The funds will go towards expenses including rent, insurance, management costs, affiliations for league and cup competitions, and equipment. The three-year commitment gives the club a firm financial foundation on which to build. Supporting back-of-house activities leaves opportunities for the club to gather support from match day and player sponsorships, and other branding opportunities such as training kits.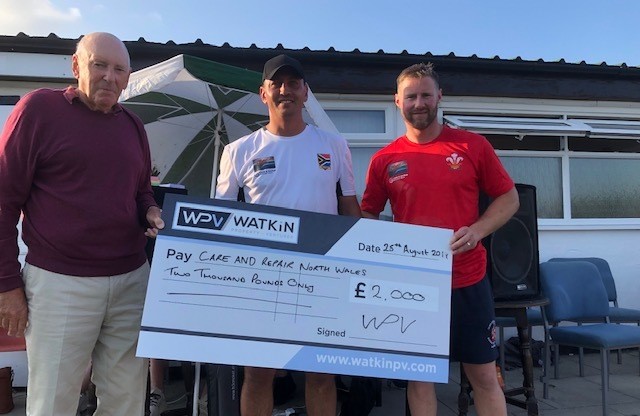 Care & Repair North Wales
Care & Repair helps older people in Wales live independently in their own homes. It provides practical help to create safe, warm and accessible homes, ranging from advice and recommendations for reliable professionals to carry out work, to delivering major modifications. We pledged £2,000 to support this cause.